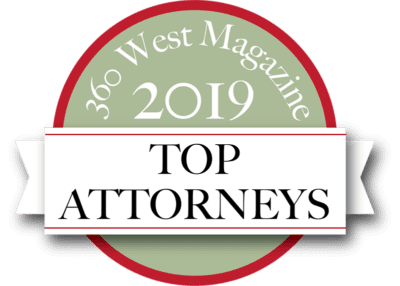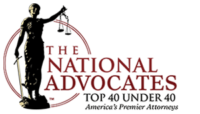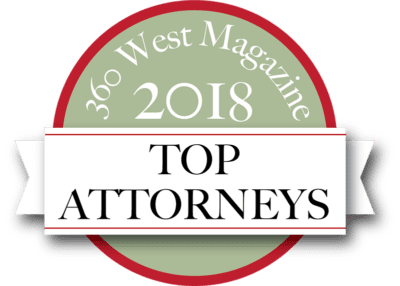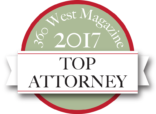 DIVORCE LAWYER IN FORT WORTH, TEXAS
Welcome to the Nilsson Legal Group. We are a team of family law attorneys that have been helping the city of Fort Worth since 2013. We proudly provide a full range of legal services for the family in transition.
Divorce is never easy and can quickly become a complicated process. That's why, if your family faces this challenge, it should have a dedicated family law firm on its side. Our mission at the Nilsson Legal Group in Fort Worth is to provide only the most superior legal services within the divorce law sector. That's why we put our focus solely on family law and don't aim to be "good" at everything. Greatness is what matters in the courtroom and that's what we bring to each family law case that comes to us for help.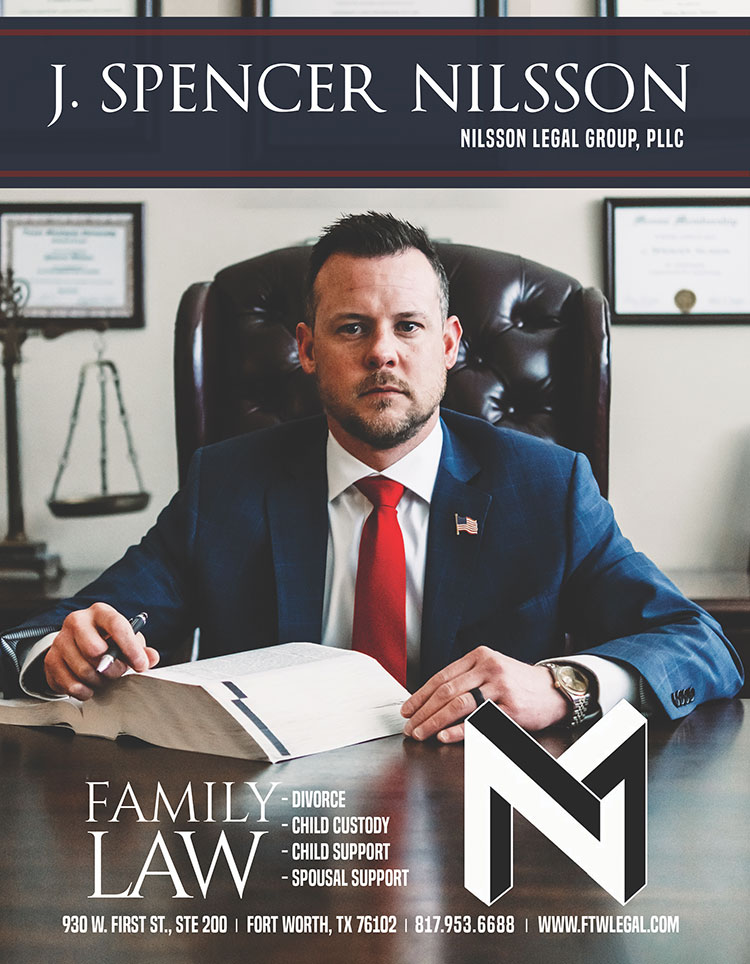 DO YOU NEED A SOLUTION TO YOUR LEGAL MATTER?
Find Out How We Can Help You In:
Divorce
As much as everyone would like their divorce to be a clear-cut agreement, it's often the case that there is a legal battle ahead of the divorcing couple. We specialize in all types of divorces in the Fort Worth area. From agreed divorces that require minimal negotiation to contested divorces that lead to deep mediation and the need for experienced representation.
No matter your divorce situation, the Nilsson Legal Group is here to help you make the right decisions that leave your loved ones with the best results when the ink on your court order dries up.
Child Custody
Many divorces involve issues of child custody. If your children are at the epicenter of your divorce, the final goal should always end with decisions that benefit your children.
The Nilsson Legal Group can help you create a case that makes for the best custodial agreements for your family. We look into every detail of your marriage and ensure that the appropriate parent is selected as the primary caregiver.
Child custody isn't something that can be resolved quickly, so having the right lawyers on your side can help you craft the perfect argument for this critical situation.
Spousal Support
Divorces mean big changes for a couple's finances. If someone has been financially dependent on their spouse and a divorce happens, spousal maintenance is in order. The Nilsson Legal Group helps those in this situation gain the spousal support they've earned throughout the marriage. We go above and beyond to get you higher than average monthly support.
Division of Property
The division of property and debt can create contempt between a divorcing couple. The family law attorneys of the Nilsson Legal Group help ease tensions by walking couples through the many details involved with fair and just division.
Some of the aspects of property we cover include:
Bank Accounts
401Ks
Real Estate
Furniture
Jewelry
Vehicles
Marital Estate Valuation
Cases involving multiple, complex assets require the help of a superior legal and financial team. At the Nilsson Legal Group, our attorneys work with qualified CPAs, financial planners, business valuation experts, tax professionals, and forensic economists to properly assess the complex assets of your divorce.
The results of your divorce must be just and fair and that's why we aim to help you valuate assets that include:
Commercial Property
Compensation Packages
Pensions
Active/Passive Appreciation of Investments, and more!
Fathers Rights
Nilsson Legal Group law firm specializes in representing fathers seeking fair custody agreements during divorce cases in Fort Worth. Attorney Spencer Nilsson understands the challenges fathers face in custody disputes and works to protect fathers' rights. Positive reviews from past clients illustrate that Nilsson helped achieve custody or more parenting time. Nilsson is an experienced family lawyer focused on achieving favorable outcomes for fathers seeking custody.
What People Are Saying
Clients consistently mention that Spencer Nilsson is extremely knowledgeable about family law and custody matters. He is praised as a skilled and assertive trial lawyer who achieves favorable outcomes.
People appreciate that Spencer is a passionate advocate, especially for fathers' rights. He fights hard for his clients and gets the job done.
Numerous reviewers describe Spencer as caring, empathetic, and respectful. He takes time to understand your client needs and build rapport.
Communication and availability are highlighted as key reasons why clients seek out the Nilsson Legal Group,keeping clients informed throughout the legal process. Spencer and his team are responsive.
Spencer is recognized for his confidence, preparation, persuasiveness, and overall exceptional courtroom presence and performance during trials.
Reviewers valued Spencer's integrity, honesty, and professionalism. He has earned respect at the Tarrant County courthouse and provides quality legal representation.
Why Choose the Nilsson Legal Group in Tarrant County?
The answer is simple, we provided experienced, ethical, and successful legal representation throughout your divorce. The Nilsson experience provides clients with:
Dedication
Innovation
Established Services
Quality Representation at a Fair Price
Meet Your Divorce Lawer at the Nilsson Legal Group
Don't put your divorce in the hands of an attorney who will try to get you the best outcome at the end of the day. Put your trust in a law firm that will succeed at getting your desired results. We put our hearts, souls, and experience into every case we work with and are ready to help you get through the divorce process as your legal support. Contact us today to schedule your free consultation to learn more about our services and how to start the divorce process.